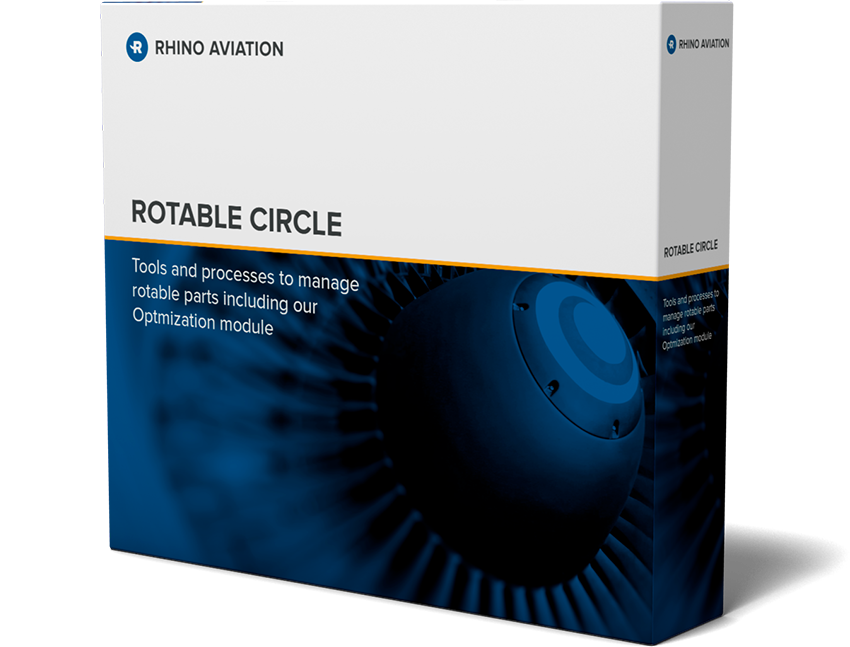 The Rotable Circle system supports proven methods and processes for effective management of the parts within the Rotable Circle.
Get overview of all statuses within the Rotable Circle with the ability to drill down to parts on exceptions.
These tools and workflow give managers the ability to improve TAT times resulting in less material needed. / This gives managers the tools to improve TAT times resulting in less material needed.
Tools to allow communications between staff members and follow up on exceptions with tasks that are assigned to individual members.
Best in class optimization module that gives clear action plan (i.e. what to sell, buy, exchange estimation etc.) resulting in unprecedented savings.
Feed budgeting with the results of the Optimization and get automatic cost breakdown to financial keys with the ability to drill down to where difference between budget and actual cost is happening.
Connectivity to common MRO systems (Maintenix, AMICOS, TRAX etc.)
No late returns
No overdue loans
No AOG stockouts
Optimum consignment stock
Minimum cost in exchange
Minimum rotable investment
Fast return on investment
Fast pre-analysis gives ideas of potential savings
Potential savings pr. year based on experience is up to 20% of total rotable material cost

System dashboard gives complete overview of the Rotable Circle with progress over time clearly visible.
Estimated savings based on existing customers
Typical ROI within 12 monts
Proof of concept pre-analysis
Potential ROI calculated
Calculates 'what if' scenarios

Different lead time
Minimum order quantity
Order frequency
Service level
Typical ROI withing 12 months

Less labor

Fewer AOG
Fewer delays in heavy checks
Lower stock level
Few stock outs