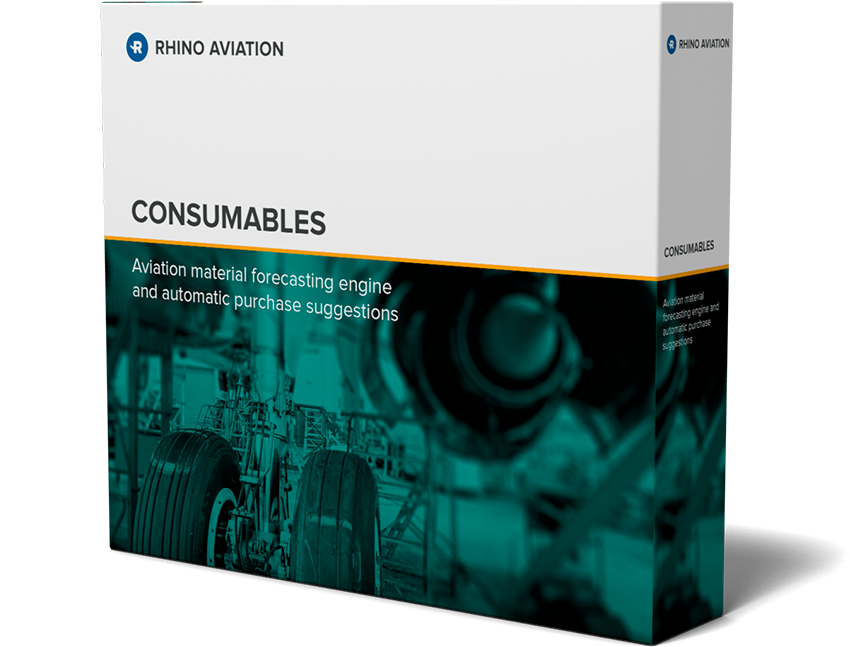 Consumables purchasing system system that calculates the most effective purchasing quantity down to part at any given time, taking into account delivery times, order frequency, service level etc.
CONSUMABLES COMPONENTS

BUDGETING

PLANNING

PURCHASE LOGIC

FORECASTING

DATA CONNECTIVITY

Automatic budgeting with top-down and bottom-up drilling capabilities of real vs budget.

Plan in advance material needs for regular usage and heavy checks/A-Checks.

Automatic calculations of purchase quantity at any given time taking into account desired service level, delivery time, order frequency etc.

Custom made forecasting engine specific for aviation parts.

Pulls data from existing systems.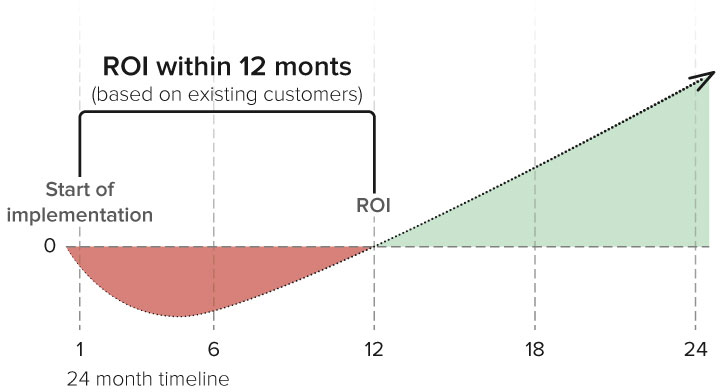 Segregation of stocking and non-stocking items

Control of main stock and stock on outstations
No AOG or stock-outs due to consumables or expandable materials

Material planning and inventory management for heavy checks/A-Checks
Just-in-time purchasing with minimal stock levels to fulfill desired service levels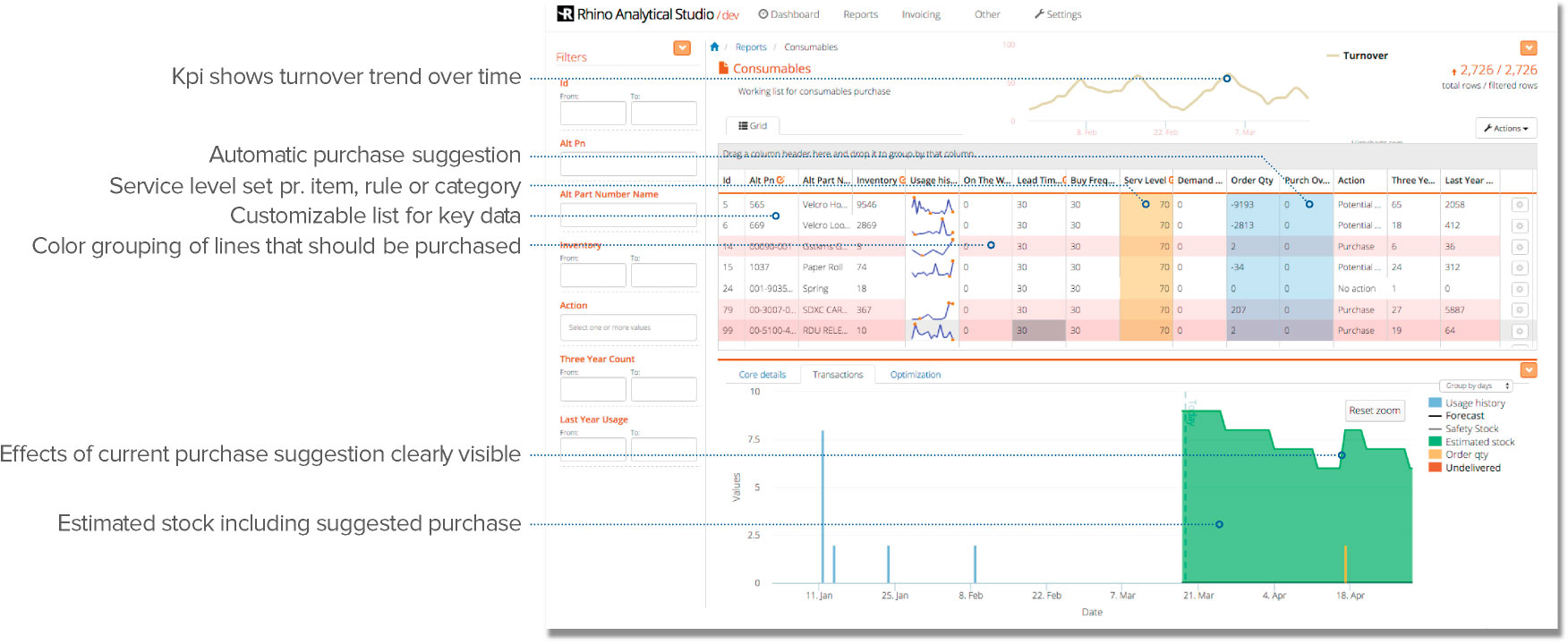 Based on experience the return on investment is under 12 months in most situations.